With You In Mind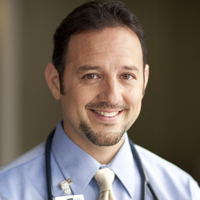 Enhanced Access Program (EAP)™
"As a physician over the years, I have seen a substantial amount of progress within a short period of time in medicine. Surprisingly, the delivery and care of medicine has not advanced as equally. Recognizing the need for personal healthcare reform, I have decided to invest my time and energy towards offering a more balanced approach to my patients' healthcare experience."
Dr. Trace Polanco, M.D.
The Enhanced Access Program (EAP) will maintain today's advanced medical practices, while once more restoring the special relationship between a patient and a physician. The EAP model will integrate modern science without excluding the historical relationships found in medicine. In the future, I hope EAP becomes the model for other physicians to preserve the traditional patient and doctor relationship.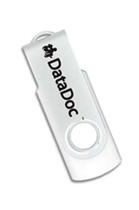 DataDoc™
It is a portable, physician generated, secure electronic patient medical record. Developed by a physician for both patients and physicians to access medical records while on the go, it a valuable method for communicating specific medical information while not having to be in a physician's office to access this data directly. Whether on travel, in an emergency situation or just for personal reference, DataDoc™ is a versatile flash drive memory device that contains a proprietary, password protected PDF medical record program with the individual's personal patient medical record information. The physician authorized and confirmed electronic medical record, DataDoc™, will offer the patient a secure and portable personal medical record that will have pertinent information such as medications, past medical history, insurance, allergies and physician contact information. Throughout the year DataDoc™ will be updated for accuracy. Individuals are asked to bring their devices to their routine office visits for maintenance and upkeep of information. DataDoc™ is a product and service of SouthBay Primary Medical Group™. DataDoc™ can be purchased separately or can be included for free with your membership to the Enhanced Access Program. Please visit the Enhanced Access Program link for more information or inquire how to set up an appointment to set up your DataDoc™ today.
EAP Interest List
Seeing a Doctor is as easy as:
1
Press the button next to the Doctor you want the appointment with.
2
Follow the instructions on the screen and choose an available date.
3
Be ready for your appointment with a device that has a camera and internet connection.
See what others have to say
Don't take our word for it. See what others say about our service. Our action speak louder than our words.
Testimonials